The Urban Morphology Institute develops cutting edge urban design concepts based on urban morphology and science of complexity of cities. It provides science-based expertise in urban planning & design, urban assessment and urban development strategies. It delivers comprehensive and cost-effective consulting services to communities, developers, local and national governments and international organizations.
MANAGING COMPLEXITY IS KEY
Cities are complex self-organized systems with emerging properties and mathematical regularities. We have developed a unique expertise in modeling cities as large complex eco-systems. Our cutting-edge methods and algorithms reveal the fundamental links between urban form and the social, economic and environmental performance of cities.
URBAN FORM MATTERS
The Urban Morphology Institute provides tools and methods to quantify the impact of urban form on:
URBAN DESIGN & PLACE MAKING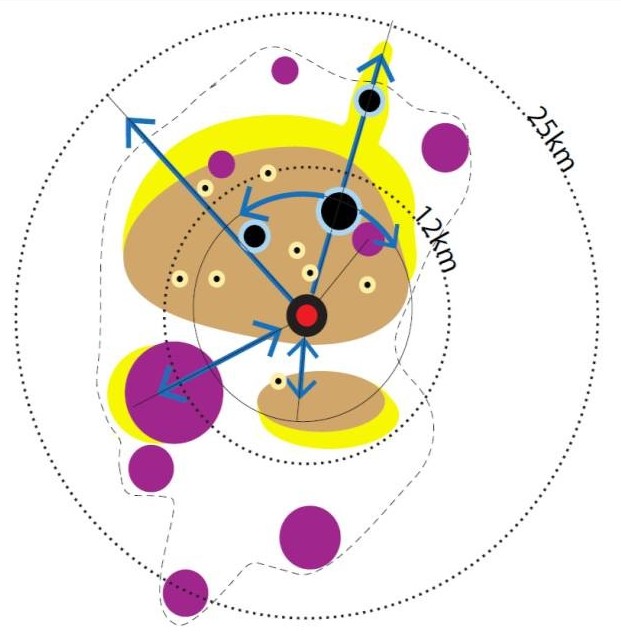 To reap the full benefits of transit oriented development, delivering well designed urban forms is key, with walkable neighborhoods around mass transit hubs and nodes, and with a dense mix of housing, retail, offices and other amenities. We develop a creative, innovative and thoughtful approach of urban design and urban planning that creates vibrant urban environments and high quality public space for people and fosters not only transit, but the most basic modes of transport such as walking and cycling.
URBAN DEVELOPMENT STRATEGIES
The Urban Morphology Institute designs guidelines and strategies to assist national & local governments, international organizations and businesses in meeting their ambitious targets in the field of urban development. We are specialized in integrated strategies deriving the maximum co-benefits from spatial planning. We work closely with the UN, major international Development Banks (The World Bank, AFD), as well as national and local governments (Chinese cities, City of Joburg).
HOW WE ADD VALUE
The Urban Morphology Institute provides comprehensive and cost-effective consulting services to our partners: cities, communities, developers, government agencies (Caisse des Dépôts, AFD) and international organizations (World Bank, UNEP). Our strength rests upon cutting-edge scientific methods and algorithms that reveal unseen patterns within cities and better inform decision-making processes.
Our quantitative approach is a key asset for our partners:
Providing a science-based understanding of context-specific issues and available options for urban development

Implementing simulations and scenarios to predict the potential outcomes of today's decisions and investments

Indentifying the tipping points and the most powerful levers towards cities success

Predicting environmental, economic and social long terms impacts of urban planning decisions, and proposing alternative scenarios

Identifying which policy and which investment will make the difference
-